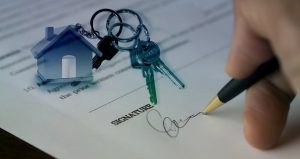 Real estate settlement is the procedure involved in the passage of title from a property seller to a property buyer. A similar procedure is followed when a property owner refinances the mortgage on his/her residence, and is called a "mortgage closing". Both involve expenses that must be paid by the parties, either seller, buyer or refinancing home owner.
The settlement/ closing expenses are more than just the cost incurred by a closing attorney or a title company for arranging the transaction. It includes services like credit reports, property appraisals and home inspections, loan origination and title insurance expenses, also, prepaid expenses for property taxes, home owner insurance and for mortgage principal and interest payments. These expenses can be costly, sometimes as much as three or four percent of the property's sales price or appraised value.
And, it is important to remember, that for a property buyer there is the added expense of down payment, which is separate from settlement/closing expense.
So, it is essential for a potential mortgage borrower to fully understand how much money he or she will need, in order to close the mortgage. Laid out below is a description of the expenses that will be involved for a hypothetical mortgage closing:
Hypothetical Mortgage:
30-yr
$100,000
4.5%   Settlement date: 25th of month
Mo. Taxes $100, Mo. Insurance, $115
Credit Report
$ 22 per borrower
Appraisal
$ 500
Home Inspection
$ 250
Title Insurance Binder
$1.250
Closing Services
$ 500
Prepaid Taxes ( 6 mos)
$ 600
Prepaid Insurance ( 14 mos)
$1,610
Per diem Principal and Interest ( 5 days) $  85
Total:
$4,817
4.8% of the mortgage amount
Note: The seller of the property may agree to pay these expenses, for up to 6% of the sales price or appraised value of the subject property.
Summary: It is important for first time home buyers to be aware of the cost of settlement for a home purchase. They must show savings sufficient to pay these costs. They should try to negotiate with the home seller to pay some or all of these expenses, even if that means not negotiating a lower purchase price.
The borrower needs to show where these expenses and down payment are coming from before they receive approval for the mortgage.